Click. Shoot. Flash. Repeat. How boring?

Bring instant fun to your photos with Korāju, our new instant collage creator.

Have lots of pictures of your OOTD? Looking to share your FBF? Shake it out* and unleash your originality with a Korāju 🦄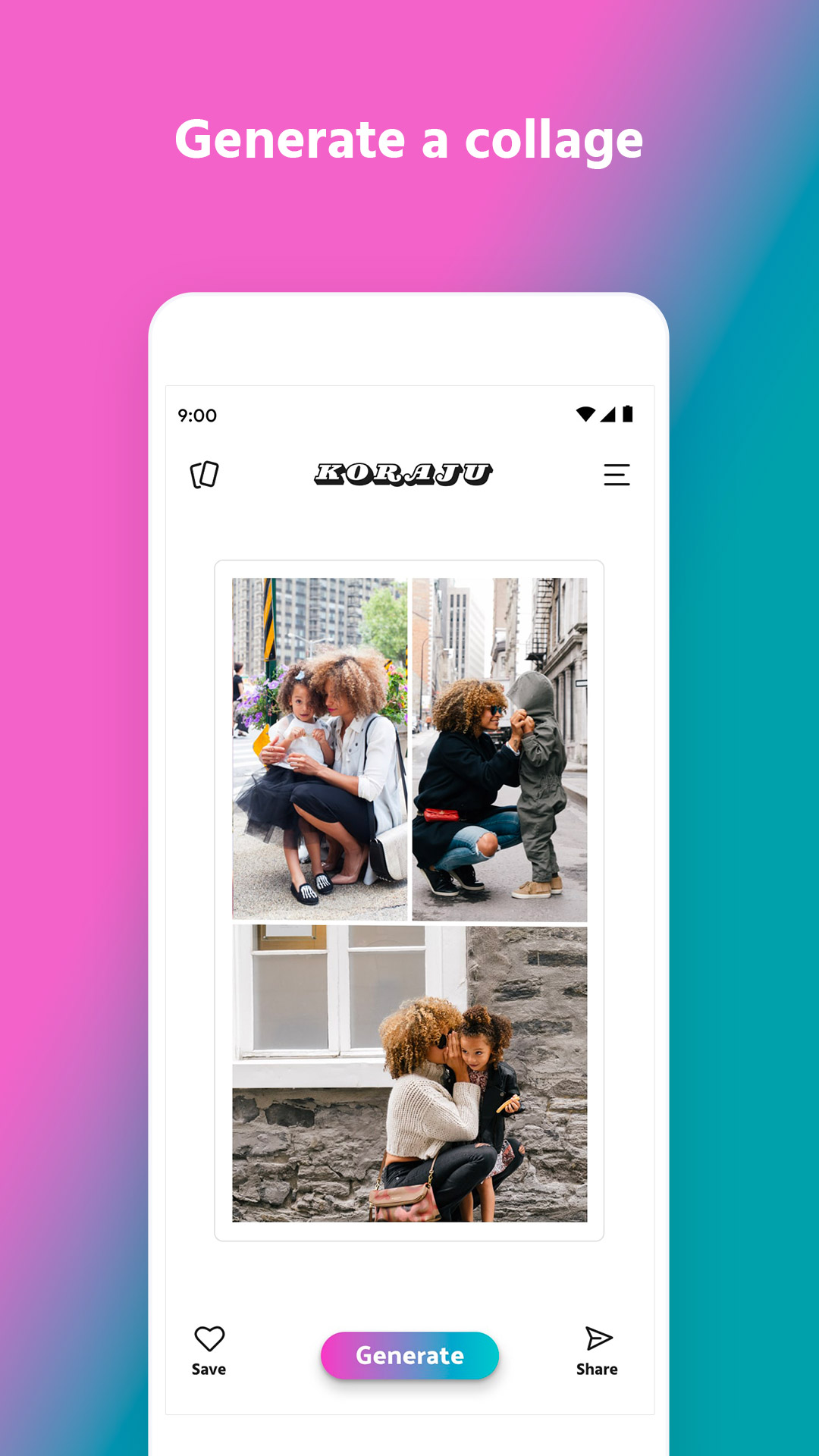 This fun new app will surprise you with forgotten moments that you won't be able to resist sharing with your friends. What's more, your collage will come with a video version packed with hidden animations.

Not sure if its your thing, that's okay! Scroll down and test our online version first.

I hope to see you there! 😘 Rose

P.S. Korāju, or コラージュ, is 'collage' in Japanese.